T

OPICS


R

ECENT


S

EARCH


A

BOUT ME


M

AIL








Al and Nancy Fasoldt

Technology writer and photographer Al Fasoldt writes about consumer technology for Technofile Online in Syracuse, New York, USA. He and his wife, Nancy, host workshops in computers and photography.


More than 2,150 articles, reviews, photos and essays on computers, photography and consumer technology

By Al Fasoldt

To my readers: Newspaper cancels Technofile column

The Post-Standard has canceled my weekly column, which had run for 32 years, to save money. A long and happy ride as The Post-Standard's technology columnist has come to an end. I'm not sad about this. I was blessed. I was the luckiest guy in all of journalism, covering topics I loved for readers who kept me honest. I retire from the newspaper column with honor.

A lot has happened since the first Technofile column. We are all wiser, more savvy, less likely to be fooled, more likely to welcome change. I've withstood prostate cancer, a fractured neck, a mild stroke that left me partially blind in one eye, a divorce and remarriage, and much more. Not despite these things but, in a sense, because of them, life is good. It will always be.

Technofile Online, this website, owes much to Time Warner, which has graciously hosted it without charge for years. Technofile Online will keep going while I publish reviews I wrote ahead of time. As you can imagine, Nancy and I are looking forward to travels without a tether; we've always had to secure a constant Internet connection no matter where we were, whether it was Alaska or Death Valley, and retirement means freedom in a very real way.

I've come to know many of you over the years on a personal level -- and sometimes on a different level, as occured 25 years ago when I was wandering through a display of PCs that a discounter was trying to unload. The two guys ahead of me were arguing over one of the models. "That guy in the newspaper said this one was the best, and that's good enough for me," one of them said.

This is good enough for me, too.


Thailand's beguiling hill country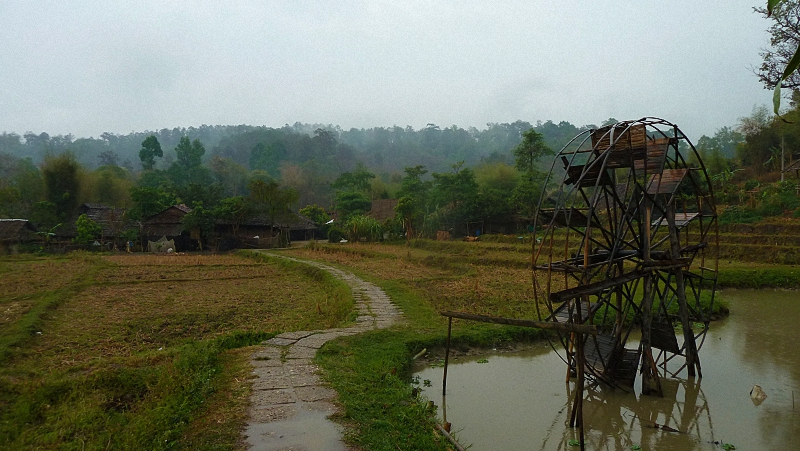 Photo by Nancy Fasoldt. Copyright © 2015 by Al Fasoldt. All rights reserved.

THEY CALL IT THE HILL COUNTRY, an area of Thailand brimming with rolling hills and pleasant meadows, ideal for farming. The water wheel, long since deprived of its motive abilities, is a reminder of a time when water power, more than gasoline or diesel, was the driving force behind agriculture in poor lands.

Latest articles (Much longer list)