T

OPICS


R

ECENT


S

EARCH


A

BOUT ME


M

AIL



AL FASOLDT'S WINTER CLASSES AT OASIS

Siri-ous stuff -- Secrets of Siri, the virtual assistant for the iPad and iPhone (and yes, if you have an iPad with a recent operating system, you have Siri): Monday, Jan. 26, 1-3 p.m.

Make online buying hacker-resistant -- Keep your money and your personal identity safe: Tuesday, Feb. 10, 10 a.m.-12 p.m.

The Cloud, 101 -- How to take advantage of online storage methods, including some that are otherwise hidden away: Wednesday, February 18, 10 am - noon.

Is this a setup? -- How to become an iPhone or iPad wiz just by mastering little-known Settings: Monday, March 30, 2-4 pm

To sign up, go to the OASIS website, type FASOLDT in the "Instructor" field and fill out the form.




Al and Nancy Fasoldt

Technology writer and photographer Al Fasoldt writes about consumer technology for The Post-Standard in Syracuse, NY, USA, and for Technofile Online. He and his wife, Nancy, host workshops in computers and photography. This Web site is run independently of the newspaper and its Web site, www.syracuse.com.


More than 2,150 articles, reviews, photos and essays on computers, photography and consumer technology

By Al Fasoldt

Only God can make a tree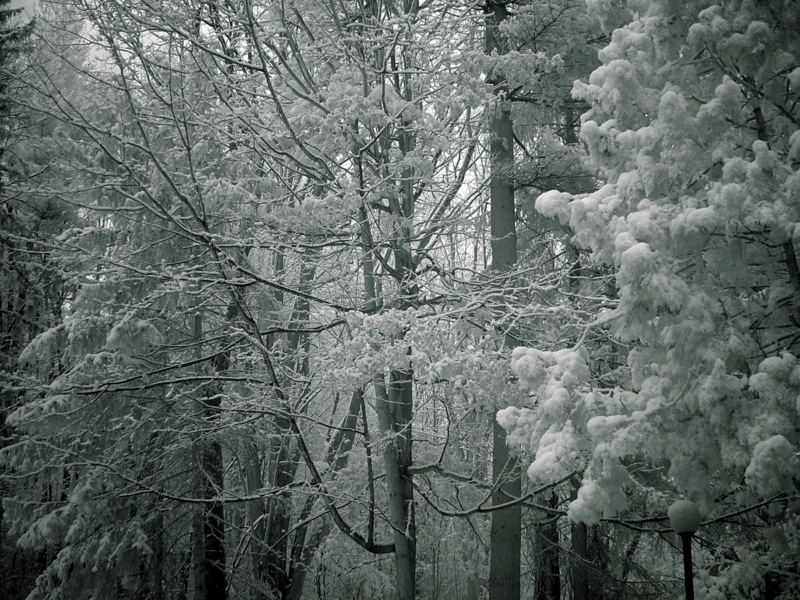 Photo by Al Fasoldt. Copyright © 2014 by Al Fasoldt. All rights reserved.
NO, THIS IS NOT a black-and-white photo. Nor has it been tampered with or processed. It's the result of one of my favorite photo pursuits, infrared photography. I use my Sony F707 camera with an inexpensie infrared-passthrough filter screwed onto the lens. Normally, that would produce a dark, mostly black image, because modern digitial cameras all block infrared light from reaching the sensors; this is necessary to keep infrared light from swamping the visible-light image. The Sony -- the world's first successful digital SLR with an electronic viewfinder -- also blocks infrared in normal shooting, but a special setting moves the filter out of the way when the camera's infrared beams are used as illumination at night. All that's needed for true infrared photography is to screw on the filter, switch the camera to IR Night Mode and fire away -- in daylight, of course. Infrared photos have an eerie but faint grayish green cast, and are usually much sharper than normal photos.


New articles (Longer list)